AV news to know on December 17, 2021: new products, cool projects and people in new places
[ad_1]
New audiovisual products
Fulcrum Acoustic launches new DF4 dual high-frequency horn loudspeakers
Fulcrum Acoustic, the creator of speaker technology based in the Mass., Has released the DF4 high frequency dual horn loudspeaker. According to the company, this is a point-fill speaker intended for additional high-frequency coverage for areas shaded by obstacles.
Four inch dual diaphragm high frequency compression motors provide very high efficiency for long throw applications. Fulcrum Acoustic's exclusive TQ treatment enhances the sonic character. This ensures clarity and precise transient response even at a very high SPL level.
The loudspeaker is currently available in two models, the DF443 (45 ° x 30 °) and the DF463 (60 ° x 30 °).
The DF443 and DF463
The DF443 provides an accurate 45 ° x 30 ° pattern while the DF463 provides an accurate 60 ° x 30 ° pattern for applications where high frequency point filling is required.
In both models, the four-inch dual-diaphragm high-frequency compression drivers provide substantial output suitable for mid- to long-throw applications.
Both are effective in applications where additional HF coverage is required due to the main speaker being occluded by hockey scoreboards or structural building elements.
The compact size allows mounting very close to ceilings or under balconies with minimal effect on sight lines. Thus, the speakers are ideal for sports arenas and stadiums, places of worship, theaters, restaurants, means of transport and more.
Audiovisual projects
Visix Provides Custom Digital Signage Software for Door County Visitors
Camera Corner Connecting Point, an IT / AV systems integration company, has deployed Visix Inc.'s AxisTV Signage Suite content management platform in Door County, Wisconsin. The platform provides interesting information to visitors and orientation experiences covering three different government buildings.
Visix, the Georgia-based digital signage software provider, powered the digital signage that greets visitors near the lobby entrances of the Door County Administrative Building.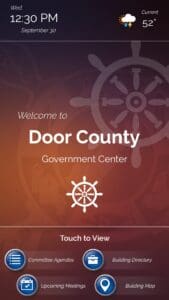 By immersing yourself in the software, Visix HD media players power the Sharp AQUOS BOARD interactive screens. In addition, the 40-inch screens, configured in portrait mode on the Chief mounts, offer interactive orientation functionality. They also display welcome messages and location-specific information, such as hours of operation, public notices, and event listings.
Door County digital signage also leverages data widgets in Visix software to extract third-party content. These include directory listings, meeting agendas, and event calendars.
Gary Huebner, Senior CTS, AV and Security Account Manager at Camera Corner Connecting Point, explains that Door County's new digital signage systems complement in-person support for visitors. "The Visix signage solution helps them quickly determine where they need to be if, for example, they're coming to get a permit, submit documents or meet with county staff," he says. "It provides insight not only within the facility, but also essential county-wide information. And if they do meet someone, it gives them something interesting to engage with while they wait.
The Visix Creative Services team designed custom content templates for installation with Door County logos and graphics. This was done to ensure a consistent visual experience across all three locations and to reinforce the county's branding. "Visix's strong digital signage platform and the artistry of their creative designers provide a unified experience for those who visit these different facilities, with a more cohesive branding," adds Huebner.
He concludes: "I encourage other counties and municipalities to do the same. This provides a much more streamlined experience for the people these agencies serve. "
People and places
Starin signs distribution agreement with Shure Inc.


Starin, the Indian distributor of professional audiovisual products recently signed a distribution relationship with Shure. Based in Niles, Ill., Shure Inc. is a manufacturer of microphones and audio electronics.
Starin expresses his enthusiasm for the partnership with Shure. "At Starin, we focus and our expertise on unified communications, education and professional audio, bringing the best overall solutions to our partners," said Bobby Swartz, CEO of Starin. "By providing our UC customers with complete solutions, partnering with Shure is natural for everyone. "
On top of that, Shure says its acquisition of Stem Audio and Stem Ecosystem will also benefit the partnership. In addition, it will allow the company to further extend and diversify its solutions for organizations.
Kevin Smith, Senior Director of Embedded Systems at Shure, said, "We are delighted to partner with Starin to deliver the best of the Shure and Stem ecosystem portfolio, providing customers with the audio and collaboration solutions tailored to their needs. "
According to Shure, Stem Ecosystem devices offer the freedom to customize parts. Along with this, the simple approach saves time and money. Stem Ecosystem solutions are also compatible with the main videoconferencing platforms and collaboration technologies.
Spinitar Appoints Joe Orlando as Regional Vice President of Pacific Northwest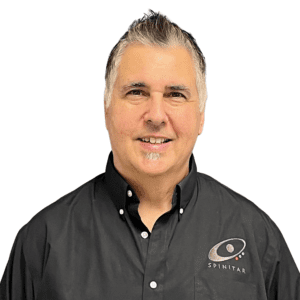 Spinitar, the California-based systems design and integration company, has announced the addition of Joe Orlando to the Spinitar team as Pacific Northwest Regional Vice President (PNW's RVP).
Orlando will oversee all of Spinitar's projects, according to a statement. It will also provide support in all areas of project management, including design, installation, budgeting and financial administration, and personnel management.
Prior to joining Spinitar, Orlando was President and Founder of Commercial Media Systems Inc., a design-build integration company. The company specializes in large format audio and video systems. During this time he was also Product Manager for Xilica Corporation and Director of DSP for AtlasIED.
"The entire Spinitar team is thrilled that Joe is leading our project management efforts," said Jay Rogina, Director of Spinitar. "Joe has good focus and knows how to do projects well. His expertise as a business owner and his years of experience in the commercial audiovisual field will make him a great addition to our team.
Orlando plans to bring another level of ingenuity to the design and engineering of large audio systems, as well as new inspiration for Spinitar projects, according to a statement.
"As one of the industry's most respected audio, visual and communications solutions and services companies, Spinitar is where I've always envisioned my career," concludes Orlando.
PEG Expert Dana Healy Joins Tightrope Media Systems as Vice President of Cablecast Community Media
Tightrope Media Systems, the developers of Cablecast Community Media based in Minnesota, have welcomed Dana Healy, media director of PEG, as vice president of the Cablecast business unit.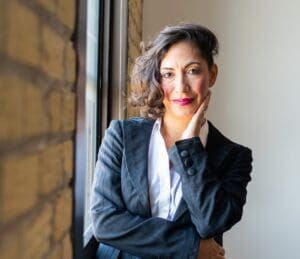 According to a statement, Healy will oversee Cablecast's sales and operations. Healy will also develop processes and strategies to ensure exceptional and productive customer experiences. She will also work closely with the Marketing team to connect with all Cablecast customers on an ongoing basis.
Healy has been in community media for over 23 years. She has held a series of increasingly senior positions, from meeting operator to her most recent position as Executive Director of a multi-municipality consortium.
Healy developed her leadership and revenue generation skills during her 10-year tenure at Danvers Community Access Television in Massachusetts. She then took the helm of CTV North Suburbs in Minnesota in 2018. Here she reinvented the brand and the revenue generation model for what is now known as NineNorth.
Healy is also a respected speaker at government and community media conferences. She has already shared her ideas as a guest contributor to Cablecast's PEG Experts blog.
Speaking on the new role, Healy adds, "I am delighted to join a company that truly believes in going above and beyond for its users, and proud to serve the PEG community alongside colleagues so dedicated to the preservation of community media. . I look forward to discussing PEG strategies with clients at upcoming trade shows and industry events.
"Dana's skills and experience make her an ideal fit for this key leadership role," notes Steve Israelsky, President of Cablecast Community Media. "Having worked in community media organizations for over two decades, she has a unique vision of their needs and the challenges they face in the changing media landscape. We are constantly striving to improve our engagement with our customers… and we are delighted that Dana is joining our team to help us achieve these goals.
Dave Dahm, Sales and AV Team Manager, appointed PPDS Regional Director
PPDS, the Californian provider of professional televisions and digital signage solutions Philips, has appointed Dave Dahm, senior AV sales and team leader, as the new regional hospitality manager.
According to a statement, Dahm brings more than 15 years of specialist knowledge and experience in AV sales. Previously, he held successful sales and leadership roles in several large AV organizations including Peerless, Optoma Technology and Pivium.
Dahm will report to Joe King, the vice president of hospitality. His main responsibilities include continuing to accelerate the national awareness of the PPDS brand. This includes the front end entertainment and back end control and management provided by Philips MediaSuite. (MediaSuite is the first smart TV designed exclusively for the hotel room experience, with Chromecast built-in and Netflix built-in).
Dahm will also work closely with the AV chain, establishing new strategic relationships and expanding its relationships with hotel chains and groups in the United States and Canada. He will meet with existing AV dealers and add new ones.
Commenting on his appointment, Dave said, "I am delighted to have joined PPDS at such an exciting time for the company. PPDS is a company that prides itself on taking a leadership approach with all of its products and solutions… It has arguably never been more evident than with its new line of Philips MediaSuite hotel televisions.
He continues, "Customers want more from their entertainment experience and with Philips MediaSuite we have a truly unique solution that gives the customer what they want and the hotelier what they need. "
"We are delighted to welcome Dave to our ever growing and strengthening hospitality team. [Dave will join] in our strategy to bring greater value to hotels and guests across North America, "concludes King.
[ad_2]