NSW hospitality industry calls for overhaul of COVID close contact rules as staff and guests isolate themselves
Business owners say isolation rules that force close contacts to quarantine are costing them staff and hurting the hospitality industry as much as customers canceling plans amid latest COVID-19 outbreak .
Key points:
Pub owner says using rapid antigen test would be a better way to see if staff could work
Recent cancellations cost the industry hundreds of thousands of dollars
Meanwhile, the Australian Medical Association has called for the reintroduction of certain restrictions
The sites had to close as workers were ordered to self-isolate after being considered close contacts of confirmed cases.
Under New South Wales public health orders updated last week, close contacts vaccinated must self-isolate for seven days.
People are considered close contacts if they are in the same household as a positive case, have a "family-type" relationship with an infected person, or have been in high-risk environments such as super-spray events. .
Hotel chief Craig Laundy called for an overhaul of close contact laws, saying the Omicron outbreak had "thrown a real wrench" into the industry's takeover.
The former MP also wants rapid antigen tests to determine whether staff can work or not, instead of PCR tests and long waits for results.
Mr Laundy said governments need to give industry certainty about long-term isolation rules evolving as Australians learn to live with the virus.
If the industry were to really rebound, "we have to start treating this like the flu," he said.
"Because without it the hospitality industry, the understaffing and the uncertainty … it's going to kill us.
"If we are to live with… we must reduce and end the times of isolation. "
Over the next few months, he said, customers would most likely see their duties canceled as companies "cannot staff the place."
Restaurant and Catering Australia managing director Wes Lambert said businesses in New South Wales had lost "hundreds of thousands of dollars" due to recent booking cancellations.
Mr Lambert echoed Mr Laundy's sentiments regarding how COVID-19 is being treated, saying it seemed people were just as concerned about being forced into self-isolation as the number of cases themselves.
"We need to ask ourselves if we continue to measure close contact and isolate people while we are all still fully immunized," Mr. Laundy said.
Owner of Dumplings and Beer restaurant in Darlinghurst, Michelangelo Napoli said as soon as the number of COVID-19 cases increased, he saw a drop in the number of customers.
"I think people are a little scared and that is having an effect on their behavior," Napoli said.
"They are a little uncertain, they have the Christmas holidays approaching and people don't want to take any chances so they prefer to stay at home."
In contrast, health experts have called for the reintroduction of certain restrictions.
They say the timing of their withdrawal was "very bizarre" given that cases were on the rise and very little was yet known about the impact of the Omicron variant on the community.
Australian Medical Association President Omar Khorshid said he was very concerned about the number of Australians who are believed to be infected with the new strain.
He said that even if it were smoother, as has been suggested, the implications would be far reaching.
"All of those people who are exposed to Omicron, so they should be kept away from their jobs," said Dr Khorshid.
"If their kids catch it, they'll be left out of their jobs. Now it's economy wide.
"There is still a lot to learn about Omicron, and we call for a cautious approach to follow the lessons we have learned."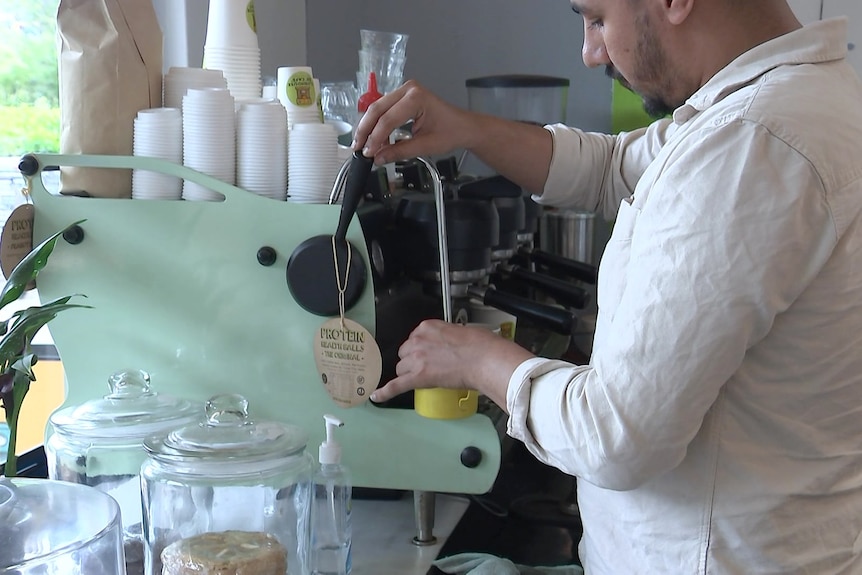 NSW Premier Dominic Perrottet has so far resisted calls for greater restrictions and instead urged people to get vaccinated.
"As we strive to emerge from the pandemic, we remain focused on saving lives and protecting livelihoods and receiving your booster injection will provide you with protection against COVID," Perrottet said .
There were 2,566 cases of COVID-19 during the last reporting period, including 313 confirmed as Omicron.
However, NSW Health said the new variant was likely to account for the majority of cases.
There are 227 people hospitalized, 28 in intensive care and 10 requiring ventilation.
The Hunter region continues to have the highest number of infections (712), followed by southeast Sydney and southwest Sydney with 446 and 303 cases, respectively.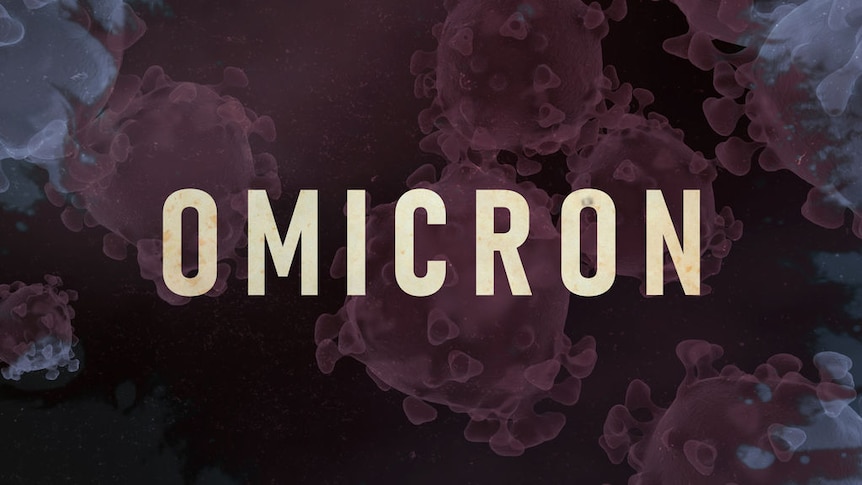 Loading form …