Small hotel planned for downtown Mankato | Local News
MANKATO — After years of talk about building a new hotel in downtown Mankato, the newest one may already be standing.
The owner of Bridge Plaza, the 18-month-old five-story building between downtown and Old Town, has submitted plans to the city to turn the vacant fourth floor into a small hotel.
"This is a one-story concept – 20 rooms – and an independent brand," said Cate DeBates, vice president of Coldwell Banker Commercial Fisher Group, who submitted the license application. conditional statement of the city on behalf of the promoters. "Construction is expected to begin this fall. I have been asked not to share further details at this time as the band will issue its own press release in the near future."
The Free Press failed to reach Mike Brennan of Brennan Construction, who spent a decade planning and securing financing for the $16.2 million Bridge Plaza project. The property's Facebook page describes Bridge Plaza as an upscale mixed-use building with six luxury apartments on the fifth floor, Class A offices on the lower floors, and a combination of gated and aboveground parking.
A commercial listing for the site offers over 9,000 square feet of space on the first floor, primarily offices and a bistro suite. The entire fourth floor totaling nearly 10,000 square feet is available for rent, according to the listing.
The hotel project would use both floors, according to city documents.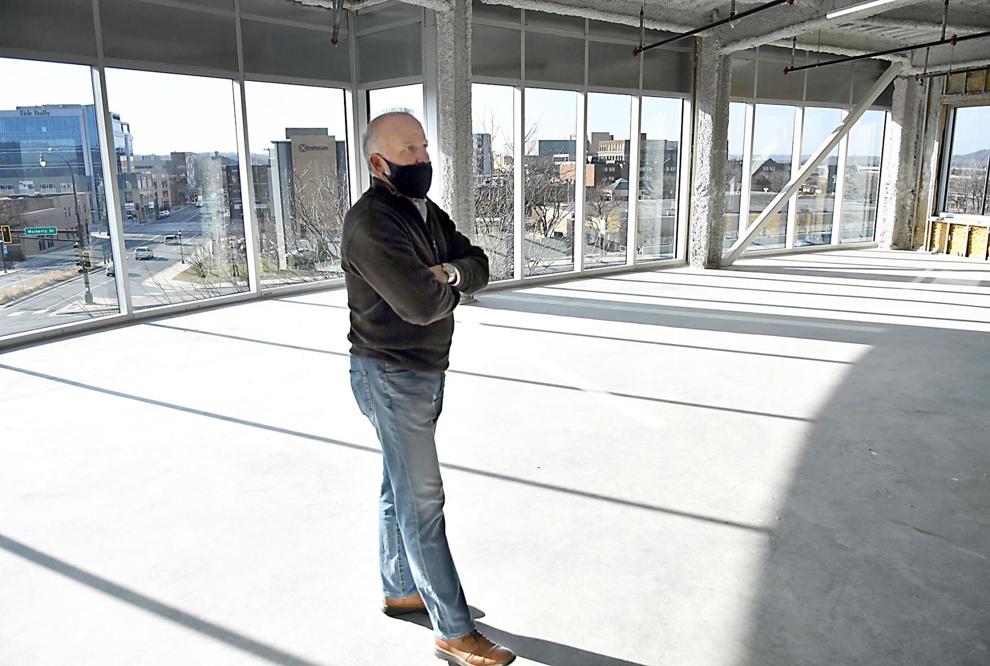 "The proposal is to 'build' part of the first and fourth floors," according to a description of the project by city staff. "The entry level floor plan depicts an empty space in the lobby with a restroom…. The fourth floor plan depicts 20 units ranging in size from 300 square feet to 857 square feet."
The plan is for 16 bedrooms with king beds and four bedrooms with double queen beds. A pair of balconies can be added.
Community Development Director Paul Vogel, who declined to comment on the hotel proposal or whether Downtown needs more hotel rooms, said the city generally requires a conditional use permit for hotels. hotel projects to ensure there is adequate parking and state lodging licenses are in place.
Information submitted by DeBates suggests that parking will not be an issue as office workers will vacate the property as hotel guests arrive, and peak hotel occupancy will generally be on weekends. end when offices are mostly empty. She also highlighted the hotel's value to the wider economy in a memo to the Planning Commission, which is expected to review the plan as early as August 24.
"At full occupancy, we would have about 50 guests," DeBates wrote. "The hotel would create up to four jobs in total in the city center. This new venture would also meet Mankato's regional needs for hotel rooms for conventions, business travel and leisure/tourism."
Business leaders have long hoped for more downtown accommodations, which would allow the civic center to compete for larger conventions. The only new downtown hotel since the Civic Center was built in 1995 was the Hilton Garden Inn, which opened in 2007, adding 118 rooms to the existing 151 rooms at the former Holiday Inn, which is now City Center Hotel. .
Other proposals have been put forward in recent years, but stalled.
As of January 2019, the project called for a hotel in the Landmark building, a century-old structure on the corner of Main and Second streets, with 62 rooms above a restaurant and banquet halls. It was to be an upscale boutique hotel with different room designs rather than the cookie cutter rooms of traditional chain hotels.
"I'm talking to a few hoteliers who are interested," Landmark owner Jon Kietzer told The Free Press at the time. "It's not a done deal, but I think it will happen."
In December 2019, developer Gordon Awsumb was seeking final city approval for a $14.2 million SpringHill Suites by Marriott at the corner of Cherry and Front streets, with construction scheduled for early to mid-spring 2020.
Around the same time, Kietzer's plans were developing. He submitted a proposal to the city that showed his 60-room boutique hotel in the Landmark building connected by skywalk to the City Center Hotel, which was to be completely renovated and modernized.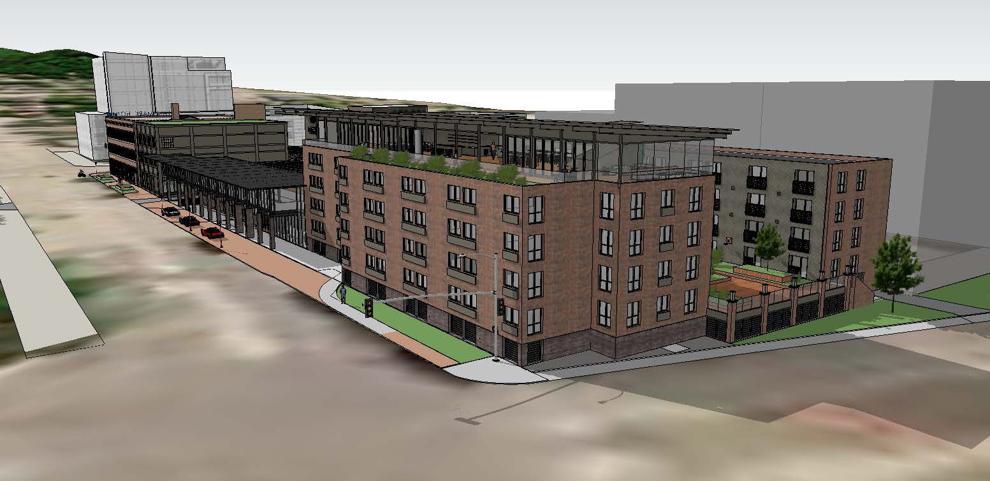 The onset of the pandemic and the resulting impact on travel and conventions has derailed Kietzer and Awsumb's plans to move into construction in 2020 and again in 2021.
Kietzer shifted his vision from the Landmark building to upscale apartments above Mankato's first micro-distillery, though he said the skyway to City Center Hotel and that hotel's renovation are still ongoing. in longer term plans.
Despite the pandemic, a potential developer of the historic Mankato Post Office told The Free Press in December 2020 that his planned project included a new 100-room Hilton Home2 Suites hotel for extended stays in the rear parking lot facing Broad Street. Although specific plans have not been made public regarding the redevelopment, a promotional video released a year ago indicated that a hotel was still part of the larger Post Office project.
The video and project Facebook page for "The Post at 401" talked about transforming the post office building into "an upscale restaurant, speakeasy, rooftop courtyard, spa and salon, as well as overnight accommodations for guests staying in the trade center and community activities.In the 51 weeks since, the page has provided no progress updates.
Awsumb, speaking to the city council about a planned apartment building next to Jackson Park, said he and his partners hadn't completely abandoned plans for a hotel rising above the ramp. Cherry Street parking lot.
"We redesigned the hotel," Awsumb said. "I got the order from the band to do this (apartment building) first, then come back with the hotel and see if you still want to work there."